Lymphatic Massage
services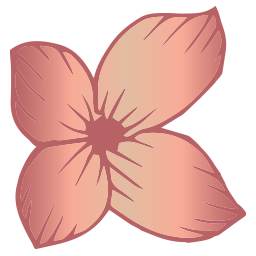 What Is Lymphatic Massage Or Lymphatic Drainage?
If you are not familiar with the lymphatic system of our body, than it is no surprise that you have never heard of a lymphatic massage either.
In fact… many people that I speak to have never heard of it before either.
Your lymphatic system contains a series of lymph nodes whose primary role is to help fluid and waste leave the body. It plays a crucial role in regulating your immune system.
As you can imagine then when the lymphatic system becomes blocked, fluid builds up causing your entire system to become toxic, making us feel sluggish and more susceptible to viruses & contagious diseases.
What Is Involved During A Lymphatic Drainage Session?
By stimulating your lymphatic system through massage, it causes it to work
more efficiently, which in turn:
Boosts your immune system

Clears blockages

Eliminates built up toxins

Transports nutrients to cells and increases their metabolism.
In contrast to other forms of massage, lymphatic drainage uses a very light pressure combined with soft pumping movements in the direction of the lymph nodes.
The lymphatic drainage process can take anywhere from 30 minutes with the therapist concentrating on a specific localised area like the sinuses, to up to two hours when working on the whole body.
Your Lymphatic Massage Therapist will take the time to consult with you about your particular Issues of concern. I will then determine the number and frequency of future sessions to achieve those goals. Many clients report feeling a difference after only one treatment.
Who Can Benefit Most From Lymphatic Drainage?
We find that lymph drainage massage is especially useful for those who suffer regularly from colds, flu symptoms and sinus problems. Also helps Breast cancer, Post-Op patients speed up their recovery.
It is also recommended to reduce puffiness or swelling. It has been reported to also have a positive effect on problem skin, cellulite, dysfunctional respiratory systems and people with low energy.
What Are The Benefits Of Lymphatic Massage And Lymph Drainage?
As discussed already Lymphatic drainage massage boosts the immune system by cleaning out blocked lymph nodes. As a result it goes a long way in helping the body :
Fight off illness

Improving the appearance of the skin

Reducing puffiness caused by water retention, poor circulation or pregnancy.

Eliminate cellulite from pregnancy..

It can help with pain from fractures and sprains and rheumatism

Promotes the body's own natural healing mechanisms.
Would you like to see what one of my clients have said about how lymphatic drainage has helped her pain in her hip?
Review from a satisfied lymphatic Drainage Client:
Sierra, Hope you had a wonderful day. You have blessed hands! My body has not felt this good in a long time. I was actually able to walk up and down steps like a normal person and get out of my chair easily. I even did some yard work!! Thank God for your talent. Have a blessed night.
Susan. M
If you think you would like to talk to a lymphatic drainage therapists like myself, please feel free to pick up the phone and ask any questions you may have. I would love to be of service to you and help you alleviate your pain and discomfort today!