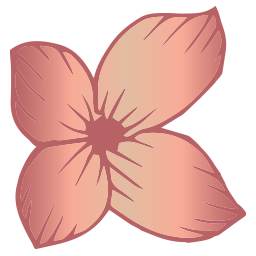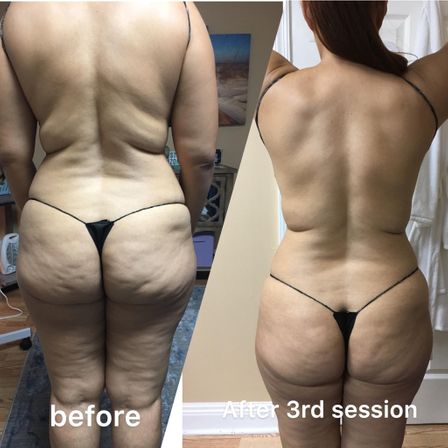 Wood Therapy ( Maderoterapia/Colombian)
What Is Wood Therapy?
Wood Therapy- is a unique technique using wood tools to help sculpt the body. It's an effortless way of contouring the body without harming the skin or tissue.
Maderoterapia balances energy and reduces stress, but the use of this therapy has spread for aesthetic purposes too, since it can be used to firm and contour the body, reduce wrinkles, as well as to eliminate localized fat and fight cellulite.
Maderoterapia or Wood Therapy is a holistic massage technique with specially designed wooden elements (rolling pins) that come in different sizes and shapes Each wood instrument has a specific use for a particular area of the body.
This procedure employs anatomically-sculpted wooden implements to improve the body's size and proportions while advancing overall health.
This therapy helps redefine body contours, reduce cellulite and facilitate weight loss.
These instruments allow highly targeted pressure to be applied, and that pressure intensifies the breakdown of fat and fibrous cellulite so that it can be eliminated naturally with other toxins.
​
Benefits Of Wood Therapy
100% All-Natural, Non-Invasive and Free of Contraindications
Loosens Tight, Restricted Muscles
Stimulates Lymphatic Drainage
Reduces water Retention And Eliminates Toxins From The Body
Tones, And Tightens Skin and Reduces Circumference
Facial Wood Therapy( Maderoterapia) Zone 3
Facial Wood Therapy is a 100% natural way to contour the face, remove double chin, reduce wrinkles, and tone the skin.
The secret is in the specially-designed wooden elements that stimulate the production of elastin and collagen, improve blood circulation.
Removes unwanted fat and therefore firms and tones the skin and contour the face and neck.
Final result is a rejuvenated and firmer skin.
Benefits and results:
Natural, non-invasive

Improves blood circulation

Reduces accumulated fat (double chin)

Lifts, tones and tightens skin

Reduces wrinkles

Stimulates the production of elastin and collagen
Wood Therapy Treatment Plan!!!
Anti-Cellulite Maderoterapia
Offers quick and visible results
Wood therapy gives quick and visible results in the body shaping, inch/cm loss and reduction of cellulite appearance, which boosts confidence and enthusiasm in your clients.
A series of 10-15 (30 min) treatments is necessary to achieve the desired results.
​
The technique employs a series of repetitive movements using more than a dozen different wooden implements.
These implements manipulate targeted areas of muscle, fat and cellulite, stimulating the lymphatic drainage system to rid the body of stored toxins.
This release of toxins jumpstarts metabolism to burn fat. The manipulation also serves to break down stubborn pockets of cellulite, thereby shrinking disproportionate bulges and smoothing orange-peel dimples.
Wood Therapy/Full-Body Sculpting
Rates: $150.00 per session 60 mins
Packages
package of 5 sessions $600.00 ( Saved: $150 / OFF)
package of 8 sessions $950.00 ( Saved: $250 / OFF)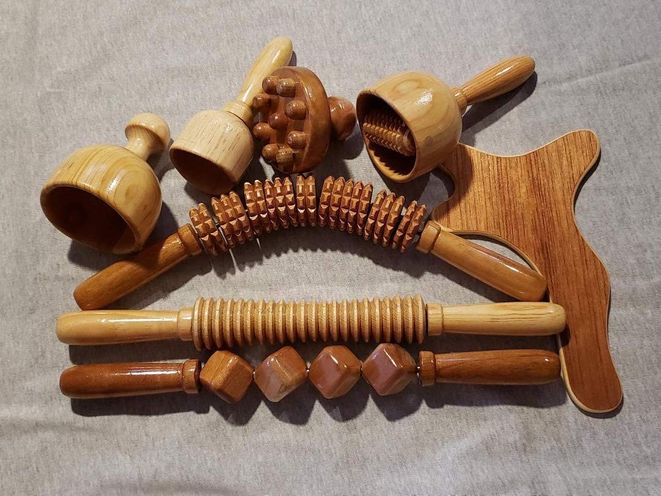 Frequently Asked Questions
What Is The History Of Wood Therapy?
Wood Therapy has been practiced for centuries in the oriental countries where therapists used wood mostly for therapeutic purposes.
In the 90s, a therapist in Colombia developed a new and unique wood therapy method, redesigned wood tools to a smoother finish and adapted it to cater to aesthetic purposes.
They also gave the name Maderoterapia, since Madera means wood in Spanish. Maderoterapia became a worldwide synonym for Wood Therapy as a new, revolutionary massage technique.
​
What Areas Of The Body Respond Best To Wood Therapy?
Reduces the "Muffin Top" " Love Handles"
Reduces "Saddlebags" on the Thighs
Firms Thighs and Buttocks
Reduces Back and Belly Fat
Does Wood Therapy Have Any Weight-loss Benefits?
The muscle manipulation speeds up metabolism to promote weight management.
​
In What Other Ways Is Wood Therapy Beneficial To My Health?
Wood Therapy relaxes the mind and body to reduce mental and physical tension.
It also stimulates the organs and stimulates blood circulation and lymphatic drainage for improved overall health.
Wood Therapy/Full-Body Sculpting
Rates: $150.00 per session 60 mins
Packages
package of 5 sessions $600.00 ( Saved: $150 / OFF)
package of 8 sessions $950.00 ( Saved: $250 / OFF)