Meet Your Therapist
My Journey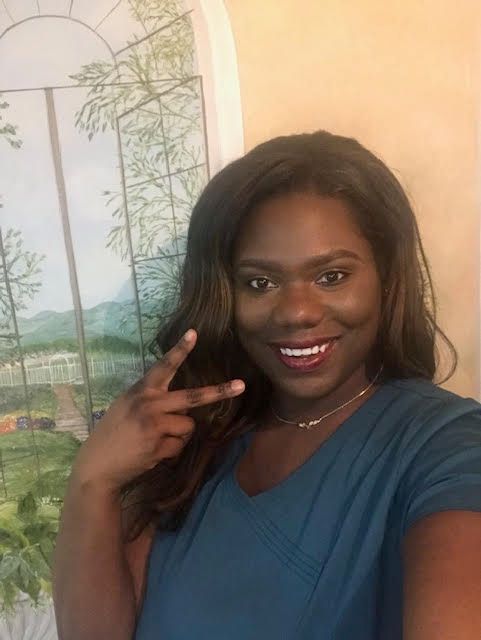 Who I Am and What I Do
Welcome, thanks for visiting my page
My name is Kantria Sierra Kaaroud but I just go by "Sierra". I am local to the Hampton Roads area born and raised here. I am the owner of Massage Bliss Medical Spa. I am a single, divorced mother of a beautiful little 9 year old boy. I enjoy reading books and traveling for continued education courses. I also enjoy a few relaxing vacations to other countries in my down time.
I am licensed by the Board Of Nursing for the state of Virginia as a Medical Massage Practitioner. Insured through The American Massage Therapy Association(AMTA). Also a licensed Wax Technician and Men's Body Grooming with a passion for healthy skin and full body waxing for women and men. I am excited to learn as much as I can, I furthered my education in various Body Contouring techniques, Lymphatic Drainage, Pregnancy Massage, Medical Massage, Cellulite and Body Treatments.
I love what I do and go above and beyond to make you feel safe and cared for like you are part of my family. Before entering the world of Massage Therapy I had another passion. Nursing and taking care of the elderly and special needs kids in the comfort of their own home. This allowed them to stay in a familiar environment so they could thrive and be around the people that loved them. It took a tremendous pressure off the family that truly needed and wanted the help.
I also did Hospice Care for my patients who needed end of life care. That was the most humbling experience for me. Waking up everyday and hoping to find their wonderful faces staring back at me. I went through the ups and downs with the family and let them know they were not alone. Many of my patients died and I went to their funerals and cried with the family because we lost someone so special. I still keep in contact with the families even after so many years have past.
They were like my family. I grew up with them starting my career at the young age of 18 years old. I looked back and I have never regretted a single moment. I hope to take that same compassion for human life with me as I help future clients with the healing power of Therapeutic Massage.
Looking forward to meeting you soon!!!
I offer knowledge and understanding of achieving a healthier body, mind and spirit through home care instructions, that you can master on your own which will speed your recovery process along must faster and get You back to being You! I invite you to visit me at my private therapeutic and relaxing studio in Virginia Beach, VA (757-470-8101)
Education:
2018-2019 LMT Success Group, Las Vegas, NV
Lymphatic Drainage Massage
Pain Management
CBD Use For Therapeutic Massage
Medical Massage Practitioner
TMJ Lock Jaw Therapy
2016-2017 American Massage Therapy Association (AMTA) Washington D.C
Medical Massage Lower Body Dysfunctions
Fibromyalgia Treatment
2013-2014 Fortis College, Norfolk, VA
Massage Therapy
CPR
2007-2008 Everest Institute, Chesapeake, VA
Massage Therapy
2004-2010 Immanuel Care Home Health Agency, Chesapeake, VA
Patient Care Assistant
Hospice care
BEAUTY IS IN THE EYE OF THE BE-HOLDER
Signed GOD
Sierra Medical Education
Education:
2018-2019 LMT Success Group, Las Vegas, NV
Lymphatic Drainage Massage
Pain Management
CBD Use For Therapeutic Massage
Medical Massage Practitioner
TMJ Lock Jaw Therapy
2016-2017 American Massage Therapy Association (AMTA) Washington D.C
Medical Massage Lower Body Dysfunctions
Fibromyalgia Treatment
2013-2014 Fortis College, Norfolk, VA
Massage Therapy
CPR
2007-2008 Everest Institute, Chesapeake, VA
Massage Therapy
2004-2010 Immanuel Care Home Health Agency, Chesapeake, VA
Patient Care Assistant
Hospice care